​
ServicePulse
in Particular
Monitor distributed systems
Keep track of the health and performance of your system's endpoints, monitor for any processing errors and recover from failed messages.
ServicePulse highlights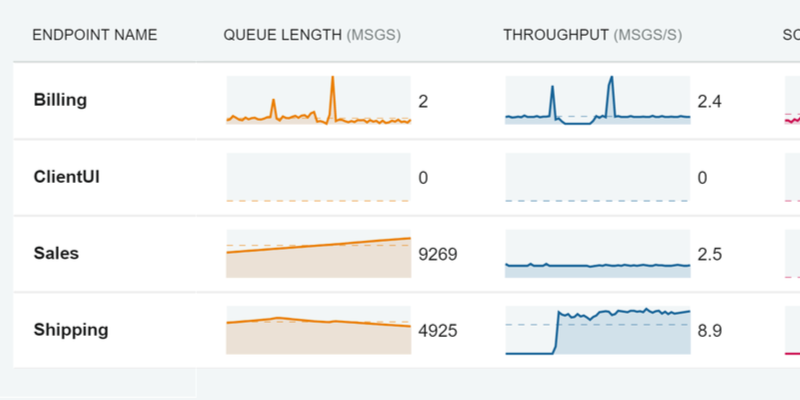 Performance monitoring
Get details on the performance of your system with real time data. Know which messages take too long to process and where optimizations will bring the most value. Identify struggling endpoints and know when messages in the backlog will get processed.
Intro to monitoring with ServicePulse →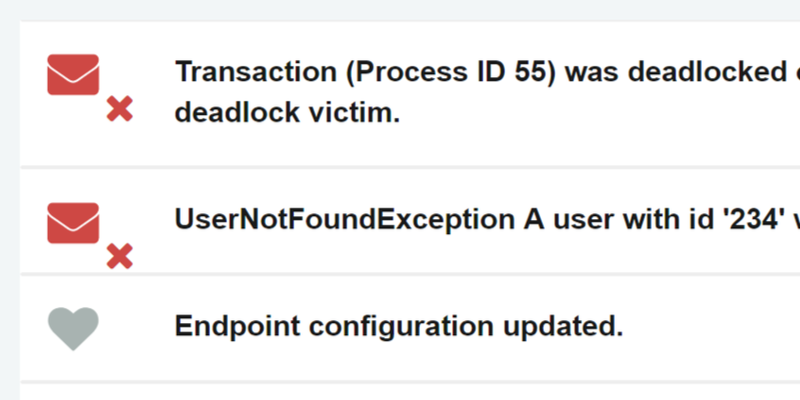 System status at a glance
Monitor endpoints' availability and health using the monitoring dashboard, be notified of any message processing errors with the failed messages indicator, and make sure all your specific endpoints' needs are met with custom checks.
Intro to endpoints →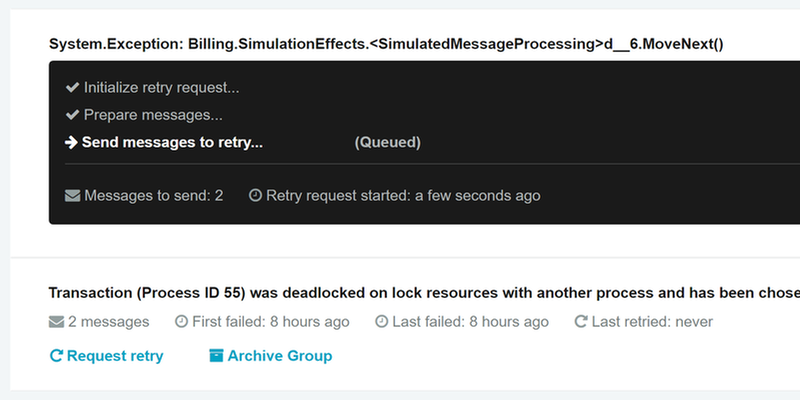 Advanced failed messages retry
Send failed messages for reprocessing with a single click, individually or in bulk, and archive any unrecoverable message so their data remains available for later audit and review.
Intro to failed messages →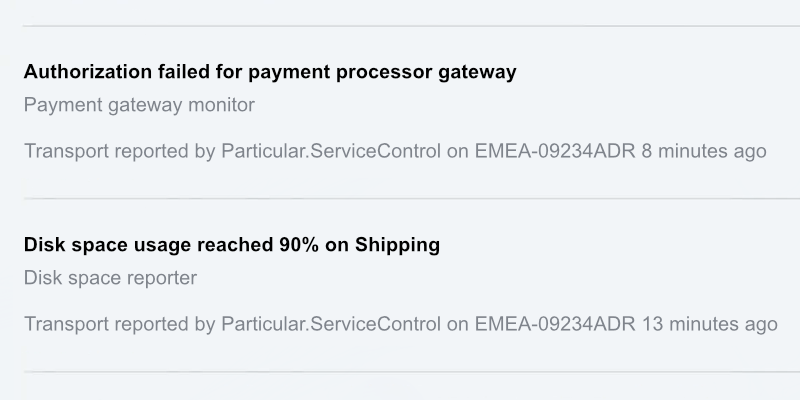 Extensible and customizable
Create extensions to report on the health and status of key system dependencies and view it all from one place to answer health and performance issues more quickly.
More about custom checks →
Fully integrated with the Particular Service Platform
Advanced debugging and context visualization and data drill-down capabilities through integration with ServiceInsight, and out-of-the-box ServicePulse support built into every endpoint.
More about the Service Platform →
Try the Particular Service Platform...
... and see how easy it is to build and monitor message-driven systems with NServiceBus