Webinar recording
Reports from the Field - Azure Functions in Practice
So serverless is the new hotness, right? But are Azure Functions right for your system? What about the on-premises code you already have? What can you do now to make it easier to move to the cloud? If these questions sound familiar, this is the webinar for you.
Why attend?
It can be tempting to apply the same solution to every problem. Real business systems tend to be messy, with a variety of special cases and rule- breaking behaviors. Mix in a dynamic and rapidly changing technology environment, and you quickly find that no one solution works in all scenarios. Join Adam Jones to learn how LHP Telematics succeeded in adding Azure Functions to their hosting mix.
In this webinar you'll learn about:
What problems serverless can solve (and what problems it can't)
How to prepare for endpoint hosting obsolescence and diversity
How your hosting choice impacts your ability to scale to meet unpredictable IoT loads
Serverless benefits your CFO will appreciate
About Adam Jones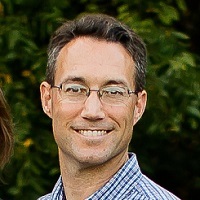 Adam Jones is Chief Technology Officer for LHP Telematics, LLC based in Westfield, IN. He loves puzzles, and there is no better puzzle than to find a solution for integrating custom hardware with a robust backend.
Additional resources