Minivans and marathons
I read the script and performed my lines well. College, good jobs with increasing responsibility in corporate America, marriage and kids. When suburbia beckoned, it wasn't too hard to swap my briefcase for the diaper bag. At least for some period of time, home was a lot more interesting than my work experience had been. Children have a charming way, though, of exposing the insecurities we don't even know we have. My revelation came during the first opportunity to meet our five-year-old's teachers.
In preparation for this evening, the children were asked to draw pictures of their parents. Our task was to recognize our images through our daughter's eyes. My husband's was easy to find. The text included, among other accolades, "He is practicing to run a marathon." The board became increasingly bare as I tried to find mine. With only a couple left, the horror set in. "My mom always tells my middle sister and me to clean up the toy room. She has 3 kids. She has a beige minivan." Ouch.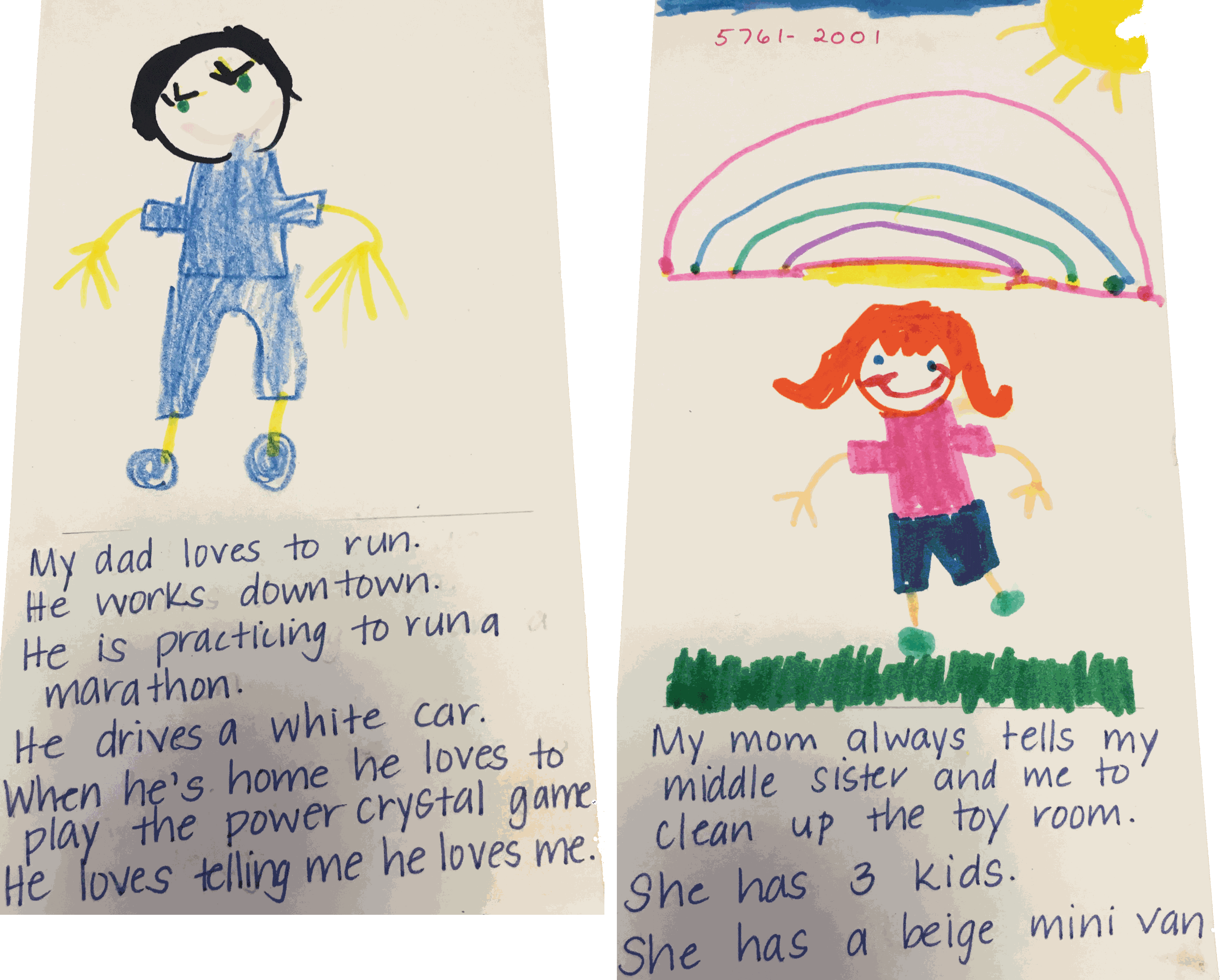 I laughed it off with the reassurance that there will come a time for me to continue my professional journey. After all, I mostly enjoyed being a stay-at-home mom. I was comfortably in control of my kids' schedules, the household routine, and–so I thought–our plans for the future. Little did I know that an intercontinental move to Israel was around the corner, presenting me with an opportunity for a whole different kind of growth than I had ever imagined.
Once in Israel, challenges abounded to push me out of my comfort zone. Learning a new language, helping my kids adjust in a foreign school, and overcoming bureaucratic obstacles were just a few of these hurdles. This was a period of significant change for me. Fighting my way through the maze made me stronger and more independent, and it tremendously expanded my worldview. Once I felt settled, I decided to shift the scale of work/life balance more to the work side. With this decision, I assumed that my period of personal growth would be put on hold. In my experience, personal growth and career progression were a zero-sum game.
After a short search, I found a position working at Particular Software. I was drawn to it because the work itself looked diverse and challenging, and the work-from-home arrangement seemed like a great fit for me. To my surprise, I discovered a work culture that would provide yet another platform for personal growth.
A unique company culture
I've found many parts of Particular Software's culture helpful in my journey toward personal growth. Certainly,
the organizational structure is a primary element, but there are specific components of that structure I found to be particularly influential.
Non-traditional hierarchy
I've always worked for companies with rigid organizational structures, and I didn't give it much thought. Working for a company with no formal hierarchy and no managers has shown me that the traditional organizational structure was actually constraining my growth rather than promoting it. Now, I am free to work on tasks that energize me and in areas where I can make the most impact. I'm not distracted by what will "get me ahead." I focus on improving my relationships with my colleagues, improving the processes to get work done, and producing a better product. Additionally, I'm encouraged to explore how I can make an impact in areas of the company I would not have ventured into in a traditional hierarchy.
Transitory teams
Work is organized very differently than in my past experiences. Previously, I had my individual tasks to complete, and success was measured by meeting deadlines and, beyond that, by someone's judgement as to the effectiveness of the result. In contrast, the majority of my work now is done as part of temporary teams that are formed around tasks. Working in these teams has forced me to recognize how clearly I had defined myself as a consummate facilitator, planner, and doer. Through this transition, I'm learning to share these roles and to participate freely without always needing to be in charge. In addition, I sometimes guide and coach others. Instead of continuing to rely on the skills that have always defined me, I'm developing new skills that benefit all areas of my life.
Peer feedback
Without a manager to give me feedback, I rely on my peers to let me know how I'm doing. I work with a variety of people across the organization who are in the best position to observe my behavior and performance. This is a powerful way to learn firsthand how my behavior affects others. I'm learning about my blind spots and constantly improving. The opportunity for personal retrospection is both more frequent and more empowering. Not only receiving feedback but also providing feedback to others has been beneficial.
Perpetual starting line
As I review the list above, I'm realizing that, to me, the lack of a formal hierarchy is the most significant element of Particular's work culture. This has created and nurtured the individual growth I've experienced. I see now that the zero-sum game I anticipated upon my return to full-time work was a fallacy. My work can and should be a significant contributor to how I grow and develop as a person, colleague, friend, family member, and community member.
I asked my daughter, now a young adult, what she would write if she were asked to repeat her childhood exercise. Hoping for some brilliant pearls of wisdom that would provide a perfect end to this post, she said, "Mom is a nag." Sigh. Unlike a marathon, personal growth has no finish line.
What interesting, unexpected personal growth opportunities have you had in your career? Tell me about them in the comments below.
---
About the author: Karen spends most of her time on activities that help make Particular staff love showing up for work each day. She happily barters her staffing insight for lessons on Git, GitHub, markdown, and other tools she never knew she loved.
Share on Twitter