More message recoverability options in ServicePulse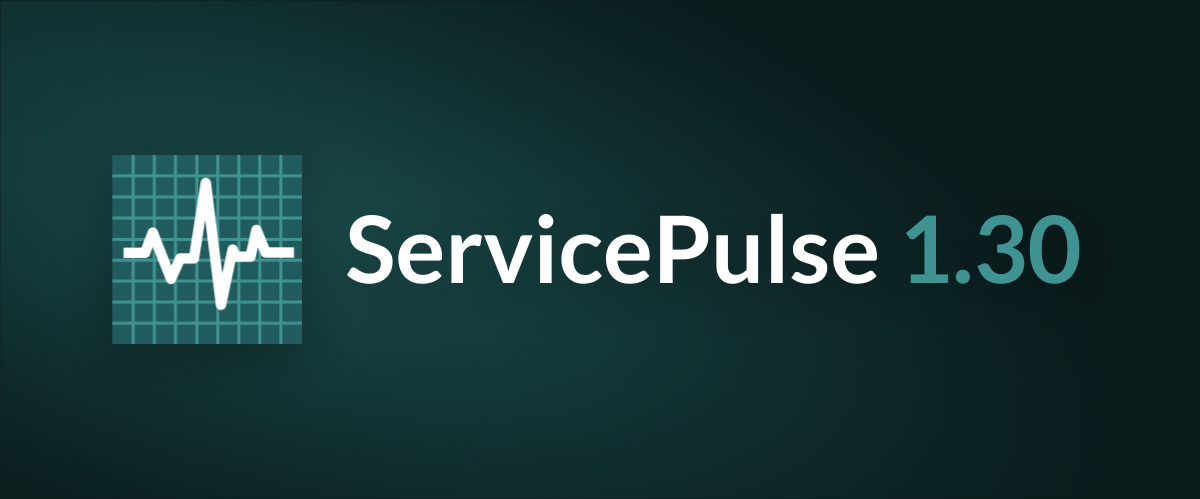 ServicePulse 1.30 is out and this release is all about better recoverability management. We've addressed several of our most popular feature requests:
add notes to failed message groups
restore groups of deleted messages
replace lazy loading in message lists with paging
export failed message data
Read on to take a look at these features in more detail.
🔗Add notes to failed message groups

ServicePulse is often used by teams, and the person who first comes across a batch of failed messages isn't necessarily the one who will provide a resolution, at least not right away. So it's useful to leave some details behind for others to let them know how to approach those messages or to explain what has been done so far to resolve a problem. Now you can add and edit notes for failed message groups. The notes are free text, so you can describe the issue, mention other people, or leave instructions behind.
🔗Restore groups of deleted messages

Imagine you marked hundreds of messages to be deleted by accident. Now imagine having to go through several pages of messages to restore them all. Not our idea of a fun afternoon. Now these errors are easy to undo with a single click of the new "restore group" button in the deleted message groups view.
🔗Explicit paging and new message notifications
Until now, ServicePulse used lazy loading to show messages in the failed messages screen past the first page. While lazy loading works well for infinite streams of data like Twitter, it's not as effective for finite data sets where you need to know where you are in the stream. So we've switched to numbered pages of messages in ServicePulse 1.30. Now it's easy to see where you are in your list of messages and navigation is simpler.
🔗Export failed message data to CSV

ServicePulse already gives all the information available about a message that failed. But what if you want to analyze that information in another application? For example, to report on how many failed messages of a certain type you've received over a certain period. In ServicePulse 1.30 you can export all, or a selection, of failed messages to a CSV file and crunch that data however you like.
🔗Summary
One of ServicePulse's distinctive capabilities is how it handles recoverability. But as you can see, we're still making it better and better. We've improved other areas of the application as well, so have a look at the release announcement to learn about everything we've done for this release.
If you like what you see, or want to suggest other improvements, we'd love to hear more. Click the Feedback button in ServicePulse and drop us a line.

To use this release you'll also need to update ServiceControl to version 4.18. As always, you can find the latest versions of both ServicePulse and ServiceControl on the downloads page on our website.
Share on Twitter