Recruiting, onboarding & training
There are several steps in the interviewing process, and a determination is made at each stage by the interview task force whether the candidate should progress to the next level. We'll let you know where you are along the way and won't leave you hanging! All interviews are done via video conferencing:
Cultural complement interview.
Two or three task force interviews. Some interviews may be one on one, some may be with two staff members, and some will involve working towards solving a real problem with a staff member.
Meeting with Udi Dahan.
With your approval, all interviews are recorded so we can easily update other members of the interview task force. This also helps us continuously improve and train others.
Training and onboarding
From the time we have a signed contract, we begin planning for your "virtual" arrival. Every new staff member has an "onboarding buddy" who will ensure your systems access is set up, arrange orientation meetings on your calendar, and select tasks so you can make an impact from your first week. Each plan is individualized, depending on your role in the organization and level of experience.
Particular staff policies
We believe working in the Particular culture offers inherent benefits such as flexible hours, working from home, working with smart, helpful people, and the ability to influence the organizational structure. But we also have more traditional benefits - with a Particular twist. For example:
Free Time Off - take as much vacation, holiday and sick time as you want and need (and we'll check that you actually take enough)
"Comfort Cash" - an allocation per quarter to cover anything you'd like to make your workspace more comfortable, efficient, or fun.
Education - We know that to stay on top of your game, you need to constantly develop skills, learn what's going on in the industry, and network with the best people. This benefits the company and you professionally.
Hardware Policy - We deliver the best service platform in the world, and we want you to have tools that match that quality! Consistent with our culture, we trust that you will buy what you need, when you need it and we supply a generous budget to do so.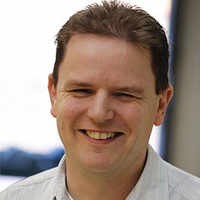 At Particular Software, so much is going on at the same time. Yet it's amazing how well organized everything is. For literally everything, a GitHub issue is created. From adding new NServiceBus features to organizing an interview with a candidate. If you're passionate about a certain area, you can join the squad that prioritizes the work. If you're passionate about a certain issue, you join the task force and bring it to completion.

I love working with such a diverse group of people and a diverse body of work. I do some coding one day and organize the next company meetup the next!

Dennis - Netherlands - Software Engineering