Work culture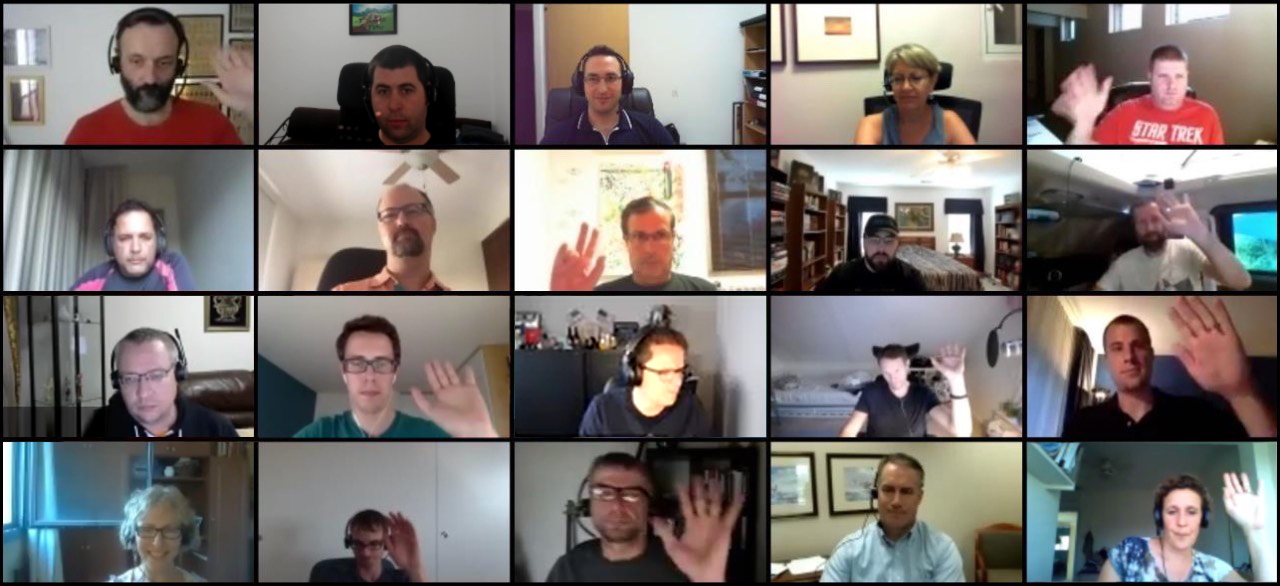 We work remotely
We love working from home! We hire exceptional people who we know are committed, well organized and self-motivated. We encourage you to work the hours that suit you best, and to balance your outside life and interests. We trust you will get your work done, and you can do it while you are at your prime. And, no wasting time on the train or driving.
How we get it done
Squads — Every core strategy in the company has a small group of individuals who are responsible for making sure the policies and processes support the desired metrics for the strategy. They may initiate and participate in task forces, help prioritize tasks, and make sure progress is made where needed.
Task forces — ­ We are most effective when we recognize all the disciplines necessary to complete a task from beginning to end. When a task or project is defined, a lead pulls together a group of people, or solicits volunteers, to achieve the objective. With task forces, we break down silos and get the chance to work with people from different disciplines.
Open communication
We know how the company is doing — ­ Through various mechanisms, we all know how the company is doing in sales and financial stability. We have easy access to everyone in the company, including the CEO. We are encouraged to ask hard questions and challenge the how and why of decisions.
The tool kit — ­ You know the tools! ­Chat, video conferencing, document collaboration - ­ we use it all to maximize asynchronous communications. We all have regular access to anyone in the company, including the CEO, as needed. In fact, we even have "Challenge Udi" meetings where we can ask any question that is on our mind about the organization, our work, and our culture.
Meetings — ­ We keep them short and focused on tasks or syncs, and allow you the option to participate or not. To keep us all on the same page, we have monthly Townhall meetings to sync on the latest activities within the company. We record most meetings, too, which is very helpful for sharing information.
Company meetings — ­ Working remotely is great, but we feel it's very important to work together face to face twice a year. We meet in one place for 5 days to set company direction, share information and work in the same space.
What are the challenges?
If the buzz of the work place inspires you, if you thrive on the water cooler conversations, working in a distributed environment may not be well­suited for you.
It can take some time to learn to set boundaries for work and private time, but we encourage each other to do so.
The pace of change here is very fast, and often pulls you out of your comfort zone. This causes us all to learn a great deal, and quickly. This leads to creating an agile organization.
Since we don't have departments or department managers, we are responsible for coordinating every aspect of our work. Even with Mentors to provide coaching, we are very independent in organizing our work.
Everyone who works for Particular is part of the family and treated the same, but legally, those who live in Israel are actual employees of the company, and those who live elsewhere are contractors. Contractors need to be set up as a company (or associate with an existing company in their country) in order to provide invoices for payment.
"I love working remotely...after all who likes to commutes from the burbs? I can spend the time with the family, taking the kid to school or use the time wisely on my personal projects."
Hadi - Australia